You've found the girl, and now you need to find the perfect ring. Choosing an engagement ring can be a daunting, confusing task, especially if you wish to surprise the one you love.
It takes time, research and thought to find the perfect engagement ring. Be romantic – choose to present her with a ring that is not only guaranteed to please, but also suit her style and personality.
Questions such as your budget, type of gemstone or Diamond, finger size, and scale of ring start to come to mind. But first, you need to understand her style. Does she worship the modern, or love vintage styles? Is she minimalist or complex? Clues to her style will be found in what she wears, how she styles her home, her choice of handbag, and the type of jewellery she wears – be it costume jewellery or fine jewellery.
We've come up with five ring design categories to help make the choice an easy one.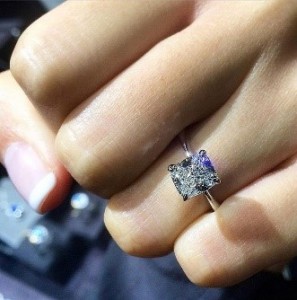 1. Classic The classic girl is traditional. She knows what works and tends to stick to it. She values timelessness over anything overtly trendy or faddish. Great options for classic styles include diamond solitaires, three stone trilogy diamond rings, in any shape of diamond. The universal iconic six claw round brilliant cut diamond engagement ring will always capture her heart.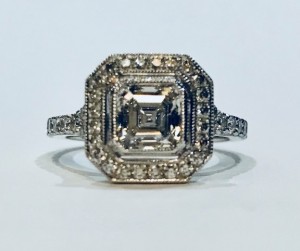 2. Vintage Everything old is new again! The vintage girl loves all things heirloom and is seduced by the romance of by gone eras. Victorian, Edwardian and Art Déco style engagement rings come to mind for her. A vintage style engagement ring will stand the test of time. She's a romantic at heart and loves a bit of good old-fashioned sparkle! A diamond halo engagement ring is guaranteed to please. A vintage style engagement ring will be her family keepsake and treasured for future generations.
3. Coloured Gemstones She's a modernist who never runs with the crowd. The coloured gemstone engagement ring is a style game changer. She's convention defying and doesn't necessarily want a Diamond engagement ring. Choose a hypnotic blue sapphire engagement ring or a luscious red ruby engagement ring. Perhaps an Aquamarine ring to match the colour of her eyes. A coloured gemstone engagement ring is often less costly than a Diamond engagement ring and can be playful and fun. Today's coloured gemstone engagement rings are both modern, bold and sophisticated. Guaranteed to make a statement.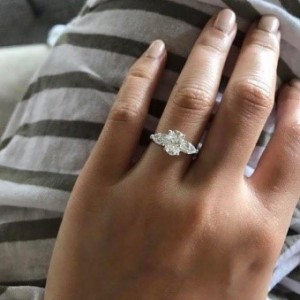 4. Affordable Perhaps you don't want to splash the cash? The affordable engagement ring doesn't shout – it whispers quiet style, soft elegance and true authenticity. Your girl may have a tiny finger size, or she may be uncomfortable wearing a large Diamond. Choose a beautifully designed delicate engagement ring to suit her style and suit your budget.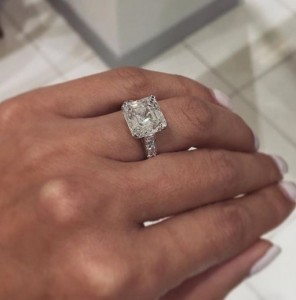 5. Glamorous Calling all red carpet loving gals! Glamorous by definition –is to be under a magic spell. Need we say more! She's stylish, sophisticated and desires only the best. Cast your own spell and present her with a Hollywood style engagement ring to leave her speechless. Design your own one of a kind Diamond engagement ring with the help of a bespoke jeweller for a stunning celebrity style engagement ring.