Everything Old is New Again
The desire for incredibly soft, dreamlike and ultra feminine jewellery and fashion continues as a strong trend in 2014.
The halo engagement ring, particularly the cushion cut halo engagement ring captures this desire in the world of fine jewellery. We are living in shifting cultural and economic times and the vintage halo design references a more innocent, carefree era. Today everything old is new again, and high-end jewellers are recreating bespoke vintage engagement rings.
The pure vintage appeal of the cushion cut halo ring channels our desire for a princess perfect ring with Hollywood glamour. Recent movies such as The Great Gatsby, Anna Karenina, and Downton Abbey reflect the theme of vintage, rococo and deco styling.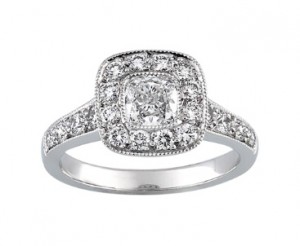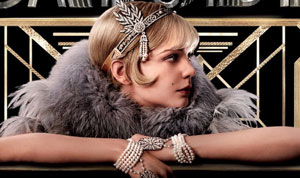 Traditionally, the halo design featured a cushion cut diamond in the centre of the ring. Until recently, it was relatively difficult to find decent high quality Cushion Cut Diamonds for sale outside of auctions or estate sales. However, cushion cut diamonds are now more plentiful on the market, given the increase in demand for vintage style engagement rings.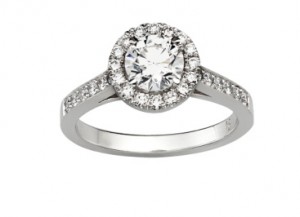 A cushion cut diamond has an enduring beauty all of its own that will always be preferred by those who appreciate subtlety over bling. A cushion cut diamond is often referred to as the 'candlelight' diamond. It has a beautiful subtle sparkle and a refined look, which softly reflects light, flickering like a candle.
The Cushion Cut is a generic name for the Old Mine Cut designed in the early 20th century. A cushion cut is a square or rectangular cut diamond with rounded corners, resembling a pillow shape, hence the name! Cushion cut diamonds vary widely and the final choice is very much down to personal taste. The highest quality stones tend to have high crowns and small tables, like an old mine cut diamond.
Of course, the cushion cut diamond is not the only diamond that suits the halo style. Here at Varoujan jewellers we have many halo designs, featuring round brilliant cut halo rings, double halo rings (for a bigger look), pear shaped halo rings, rose gold halo rings, and coloured stone halo rings.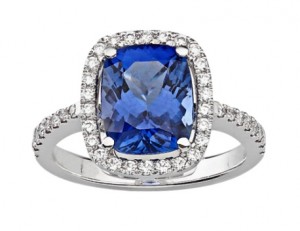 Come and visit us soon to view our halo engagement rings, or make an appointment with our designer to create your own bespoke halo engagement ring, designed to order, for your own fairytale engagement ring.